Watch 300: Rise of an Empire
---
"Seize your glory!"
The film itself takes place after the events of the first movie, which originally centered around the character King Leonidas, now focuses on a new Greek general named Themistocles, played by Sullivan Stapleton. Themistocles is forced into forming an alliance with the other Greek city-states in order to fight off the rest of the Persian Empire military, much of which was naval warfare that happened at the same time as the Battle of Thermopylae, the battle of the first movie. Speaking of which, Rodrigo Santoro reprises his role as King Xerxes, ruler of the Persian Empire and main antagonist of the story, who will also be shown with a full backstory in many parts of the movie.
Lena Headey and David Wenham also reprise their roles as the Spartan Queen Gorgo and soldier Dilios respectively. 300: Rise of an Empire is going to be released in theaters in 2014.
|
2014
|
1 hr 43 min
|

/

10
Cast

Studio

Director

Noam Murro

Language

English
More Like 300: Rise of an Empire
300: Rise of an Empire News
Weekend Box Office: 'Divergent' Performs as Advertised, 'Muppets' Disappoint, 'God Is Not Dead' Comes Alive
March 22, 2014 @ 10:14 am PST
|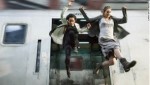 The success of "Divergent" over the weekend was not unexpected, but the performance of a couple of other new movies provided some surprises. The lessons we learned: don't put too much faith in frog puppets, and don't underestimate the ticket-buying enthusiasm of religious "Duck Dynasty" fans.
Read More

New Movies Mar. 14-16: 'Need for Speed' Roars into Theaters
March 13, 2014 @ 7:57 am PST
|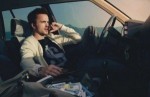 If it's action you want in a movie, this week you're being offered fast cars on the highway--as opposed to last week's swords and armor--for your action-movie consideration. In "Need for Speed," "Breaking Bad"'s Aaron Paul tries to outrun the competition in his big-screen leading role debut. Oh, and there's another new Tyler Perry comedy, too, for those of you who like your pace a little slower.
Read More

New Movies Mar. 21-23: 'Divergent' and 'Muppets' Storm Theaters
March 19, 2014 @ 1:04 pm PST
|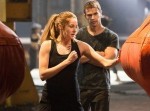 Before the release of every young-adult-franchise wannabe over the past year or two, everyone was certain that each of the films' ticket sales would be disappointing. No one's saying that about "Divergent," which has the best chance of any YA novel adaptation since "The Hunger Games" to be a hit.
Read More

New Movies Mar. 7-9: Ancient Greeks and a Talking Dog
March 05, 2014 @ 7:46 am PST
|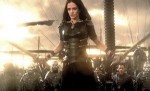 Liam Neeson ruled the box office last week, but this week he's challenged by an army of ancient Greek soldiers and a talking dog with a time machine. And they're all threatened by the lingering power of LEGOs.
Read More


Watch 300: Rise of an Empire Trailer

300: Rise of an Empire
|
0:03
300: Rise of an Empire
|
0:03
300: Rise of an Empire
|
0:03

Watch 300: Rise of an Empire Online - Watch online anytime anywhere: Stream, Buy, Rent
300: Rise of an Empire is currently available to watch and stream, buy, rent on demand at Amazon, Vudu, Google Play, FandangoNow, YouTube VOD, iTunes online.