Watch After Earth
---
"Danger is real, fear is a choice"
A 1,000 years after disastrous events took place on Earth causing all of humanity to leave the planet, the legendary commander Cypher (Will Smith) and his son, Kitai Raige (Jaden Smith) crash land on Earth. After Cypher is injured in the crash his son must take charge, live up to his father's heightened expectations, and keep them alive. Kitai must search for help in a desolate land filled with evolved species only keen on killing him. He must conquer exotic territory untouched by human hands for a 1,000 years. Also a dangerous, unrelenting alien that had escaped from their crashed ship.
Cypher is the general of the Ranger Corps., a peaceful organization that formed after the colonization on Nova Prime (humanity's new home). Cypher, wise and hardened has a difficult time with Kaiti after he was recruited on the Ranger Corps. Kaiti has great skill but has a tendency to enjoy mischief, the exact opposite of what his father wants and needs. His wife, (Sophie Okonedo) who sees Kaiti's mischief only as an attempt to win his father's approval and attention, wants Cypher to take Kaiti on a trip to Earth. He eventually agrees to but when flying through space the ship enters an asteroid field, is hit, and crashes on Earth.
After Earth has a variety of practical and special effects that seamlessly blend to immerse you in destroyed Earth. M. Night Shyamalan, famous for his amazing storytelling and use of special effects is directing the sci-fi epic. The stars of the film, Will Smith and Jaden Smith, are real life father and son which only add to the chemistry of these two characters. After Earth is not only a father and son story but a coming of age story, chronicling a young boy's legacy as he grows up to gain respect of peers and especially his father. It is as much of a chronicle of the character, as a chronicle of an up and coming actor, Jaden Smith. After Earth is arguably one of the most anticipated blockbusters of 2013.
|
2013
|
1 hr 40 min
|

/

10
Cast

Studio

Director

M. Night Shyamalan

Language

English
SUBSCRIPTION
RENT / BUY
CABLE
After Earth News
Will 'Split' Finally Silence M. Night Shyamalan's Critics?
January 17, 2017 @ 8:39 am PST
|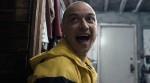 It's been a very long time since the filmmaker has made a film that's pleased critics. Now he's made one. Will it be a commercial success, too?
Read More

Yep, Jaden Smith Went to Prom as Batman
May 19, 2015 @ 11:28 am PST
|
Read More

Independence Day Resurgence: The Next Super Hit?
December 17, 2015 @ 4:09 am PST
|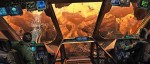 There will be life after Star Wars at the box office, and the sequel to Independence Day could be the way forward.
Read More

Overkill? Will Smith Under Investigation from Child Protective Services Over Daughter Willow
May 21, 2014 @ 9:22 am PST
|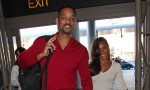 Here's a tip: Don't let your 13-year-old daughter pose in bed with a shirtless 20-year-old. Will Smith and his wife, Jada Pinkett Smith, have learned that lesson, as the celebrity couple are reportedly being investigated by Child Protective Services. The case, according to insiders, was opened shortly after the Smiths' daughter, Willow, posted a photo to Instagram of her posing in bed with a shirtless Moises Arias, a family friend.
Read More


Watch After Earth Trailer

After Earth Official Trailer #1 (2013) - Will Smith Movie HD|2:32

Watch After Earth Online - Watch online anytime anywhere: Stream, Download, Buy, Rent
After Earth is currently available to watch and stream, download, buy, rent on demand at DIRECTV NOW, Amazon, Vudu, Google Play, iTunes, YouTube VOD online.