Watch Behind the Candelabra
---
"Too much of a good thing is wonderful"
To the world, Liberace was the king of Las Vegas and lived his life with a style that most people could not comprehend. But every public story has a very private reality that is often in stark contrast with what the public thinks it knows. Scott Thorson got the attention of Liberace from the moment the two first laid eyes on each other and theirs wound up being a very stormy relationship. Liberace was battling the realities of show business while also doing what he could to keep Scott on the shortest leash possible. When the real book is opened on the public persona known as Liberace, people start to realize that they really never knew the man at all.
|
2013
|
1 hr 58 min
|

/

10
Cast

Studio

Director

Steven Soderbergh

Language

English
More Like Behind the Candelabra
SUBSCRIPTION
RENT / BUY
CABLE
Behind the Candelabra News
Everything Coming to Amazon Prime in July 2015 (Including 'Entourage' and 'True Blood')
June 30, 2015 @ 12:19 pm PST
|
Read More

2013 Emmy Nominations Recognize Internet Programming
July 18, 2013 @ 2:10 pm PST
|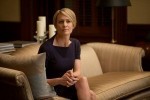 In an acknowledgment of the changing definition of television programming, the Emmy Awards handed out nominations this week to programming from non-traditional sources. Already enamored of cable TV programming, the Emmys this year opened their arms to several series produced exclusively for the internet.
Read More


Watch Behind the Candelabra Trailer

Behind The Candelabra (2013) Official Trailer
|
1:56

Watch Behind the Candelabra Online - Watch online anytime anywhere: Stream, Download, Buy, Rent
Behind the Candelabra is currently available to watch and stream, download, buy, rent on demand at Amazon Prime, HBO NOW, DIRECTV NOW, Amazon, Vudu, FandangoNow, iTunes, YouTube VOD online.