Watch Erin Brockovich
---
"She brought a small town to its feet and a huge corporation to its knees."
Julia Roberts stars in this incredibly inspiring drama about the life of Erin Brockovich -- a working-class mother with no legal background who spearheaded one of the most significant corporate lawsuits in US history. The film opens with Brockovich struggling to raise her children on a meager salary and few future prospects. A woman who spent much of her youth in the beauty pageant world, Brockovich did not attend college and spends her days searching for work to support her family.
One day, her luck strikes and she gets hired as a paralegal at a small firm. A spirited, albeit tough-minded, legal clerk, Brockovich quickly becomes aware of a rash of cancer deaths near PG&E factories. After connecting with the victims of the burgeoning civil suit, Brockovich encourages her small firm to take on the case. The stakes are incredibly high. Her demanding schedule places a severe strain on her boyfriend, who is caring for her children and performing househusband duties, and her two young children, who complain they no longer see her. While she is torn, she persists in her pursuit of PG&E. Other challenges make holding PG&E accountable quite difficult. Her firm is small and PG&E is armed with numerous corporate lawyers.
However, Brockovich's deep empathy for her clients, many of whom are working-class people with children, like herself, makes her persist and, ultimately, PG&E settles for millions of dollars, of which each family receives a sizeable portion. In the last scene of the film, Brockovich's boss confronts her and states, after enduring a difficult period working on the case against PG&E, that he will promote her. When she says she would also like a larger portion of the settlement, he surprises her with check much larger than anything she imagine.
The final title card states the Erin Brockovich then made a career of pursuing such cases and she was subsequently involved in numerous corporate litigation cases regarding environmental negligence in communities in close proximity to processing or manufacturing plants. The film will appeal to viewers who enjoy movies featuring underdogs and whistleblowers against corporate greed and negligence. The film also provides an interesting and accurate dramatization of one of the most important legal battles against corporate environmental negligence in US history.
|
2000
|
2 hr 10 min
|

/

10
Cast

Studio

Director

Steven Soderbergh

Language

English
SUBSCRIPTION
RENT / BUY
CABLE
Erin Brockovich News
Julia Roberts is World's Most Beautiful Woman (Again)
April 19, 2017 @ 5:59 am PST
|
Read More

'You're Not Going to Have Steven Soderbergh to Kick Around Anymore;' Prolific Director Reaffirms Plans to Retire
March 11, 2011 @ 11:00 am PST
|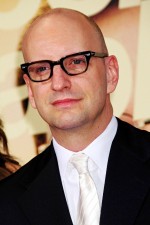 Steven Soderbergh is one of the most prolific directors to have worked in film since the studio era, when contracted directors commonly turned out two, three, four, even five films each year.
The difference between your Michael Curtiz and your Steven Soderbergh, however, is that studio directors did just that - they directed. They typically didn't write and were often barred from the editing room.
Read More

Inconceivable: Princess Bride and More on Netflix in April
March 23, 2016 @ 5:27 am PST
|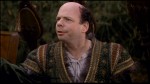 Netflix has not been the place to go to watch popular theatrical movies of late, but in April, the service will offer a list of new content that includes quite a few films worth watching.
Read More


Watch Erin Brockovich Trailer

Erin Brockovich trailer
|
2:39

Watch Erin Brockovich Online - Watch online anytime anywhere: Stream, Download, Buy, Rent
Erin Brockovich is currently available to watch and stream, download, buy, rent on demand at Amazon Prime, DIRECTV NOW, Vudu, Google Play, FandangoNow, YouTube VOD, iTunes online.