Watch In Bruges
---
"Shoot first. Sightsee later."
In Bruges is a British film that was misconstrued by many people to be an action film. It is in fact a black comedy, and with a particularly dry sense of dark humor, the film requires a certain mindset for all of the wicked jokes to get through. The film opens up with Ray (Colin Farrell), a rookie hit man on his first job. Despite the accompaniment of an older and more experienced hitter in the form of Ken(Brendan Gleeson), Ray still accidentally kills a young boy in addition to the priest, who was the target. Both men are told by the big boss Harry (Ralph Fiennes) to go and cool their heels in Bruges, a city in Belgium with idyllic sights that date back to the Middle Ages. Ken tries to get Ray to go on tours and to pay attention to the history, but bored by the stuffiness and guilty over his mistake, Ray goes further and further afield until he eventually gets involved with a drug dealer who's working on a local film production.
Eventually, despite budding romance and new friends, Ray tries to commit suicide. Ken stops him, and in the process reveals that Harry has ordered Ken to kill Ray because, according to the boss, killing a child is always wrong. Instead Ken has refused, and told Harry where to meet him, urging Ray to get out of town and run for his life. Harry and Ken square off, with Ken being shot and falling to his death. He manages, before he dies, to tell Ray that Harry's after him. This leads to a city-wide chase and a running gun fight where Harry tries to take Ray out. Harry accidentally shoots a midget. Believing he's killed a child himself, Harry kills himself on the spot. Ray is put in an ambulance, and consideres prison or death proper punishment for his accidental murder before passing out.
|
2008
|
1 hr 47 min
|

/

10
Cast

Studio

Director

Martin McDonagh

Language

English
In Bruges News
New Trailer for 'Horrible Bosses' Starring Jason Sudeikis, Charlie Day, and Jason Bateman (Watch it Here!)
June 03, 2011 @ 5:05 am PST
|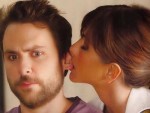 The new trailer for "Horrible Bosses" has come online, and it looks just as delightful as I'd guessed. Jason Sudeikis, Jason Bateman, and Charlie Day star in it, and if that isn't a deadly combination, I don't know what is. Watch the trailer for "Horrible Bosses" here.
Read More

Colin Farrell Stars in Total Recall Remake
January 01, 2011 @ 12:25 pm PST
|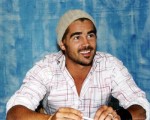 Many people are huge fans of the hit movie Total Recall, which has gone on to gain cult status and starred the Terminator himself, Arnold Schwarzenegger.
Fans may be pleased to learn that there is now a remake of the movie in the offing, and this will be brought to our screens by Len Wiseman.
Wiseman was also responsible for the first two Underworld movies, so some movie fans will already be familiar with his work.
Read More

DreamWorks Unleashes First 'Fright Night' Remake Clip Featuring Colin Farrell, Anton Yelchin
June 01, 2011 @ 10:00 am PST
|
If you like remakes, then today's your day to get excited. Are you excited yet? You should be! Get excited, damn you! DreamWorks has released a little taste of the upcoming remake of the 1985 cult favorite "Fright Night," which stars Anton Yelchin ("Star Trek") and Colin Farrell ("In Bruges," "Daredevil").
Read More


Watch In Bruges Trailer


Watch In Bruges Online - Watch online anytime anywhere: Stream, Buy, Rent
In Bruges is currently available to watch and stream, buy, rent on demand at Google Play, iTunes online.