Watch Independence Day
---
"Earth. Take a good look. It might be your last."
The President of the United States is being faced with one of his toughest challenges of his presidency, one where the people are looking to him for protection, and he may not have the answers. The world is being attacked by alien forces, whose only desire is to exterminate the population and move on to other sources. Will Smith plays the part of a USMC pilot, who is called up to join a counterattack against the alien invaders. He instructs his live in girlfriend, Jasmine (Vivica A. Fox) to take her son and meet him on base after he has a chance to deal with the present crisis.
The city of Los Angeles is just one of several major cities around the world that has a spacecraft hovering over it, and they all seem to be deployed by a much larger Mothership that waits just outside the earth's atmosphere. During a failed introductory effort by Captain Hiller and his team of F/A 18 hornets, the intentions of the aliens became evident as the shooting started, and many of the hornets came crashing to their death. Hiller managed to bail from his aircraft after shooting down one of the alien ships, at which time he decided to capture the alien pilot, and drag it all the way to the closest military base he could find.
Area 51 is the final destination for Hiller and his unwelcome friend, where he meets up with the president and he is eventually tasked to to deliver a nuclear weapon into the bowels of the alien mother ship, but not before stealing a Huey and going in search for Jasmine. His trip to find Jasmine netted him more than just his future wife, but also the first lady of the United States (Mary McDonnell), who managed to find herself injured and seeking safety with other refugees in the area. Look for other big names like Jeff Goldblum (David Levinson) and Judd Hirsch as Julius Levinson.
|
1996
|
2 hr 25 min
|

/

10
Cast

Studio

Director

Roland Emmerich

Language

English
SUBSCRIPTION
RENT / BUY
CABLE
Independence Day News
Independence Day Resurgence: The Next Super Hit?
December 17, 2015 @ 4:09 am PST
|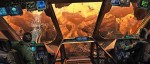 There will be life after Star Wars at the box office, and the sequel to Independence Day could be the way forward.
Read More

Jeff Goldblum: 'Independence Day' Sequel Is 'Brewing'
October 08, 2014 @ 10:43 pm PST
|
Read More

Liam Hemsworth Signs On for 'Independence Day' Sequel
March 04, 2015 @ 11:55 am PST
|
Read More

'Independence Day 2' Looking More Likely Than Ever
July 09, 2012 @ 10:29 pm PST
|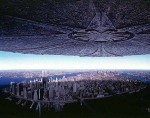 There have been attempts for years, but "Independence Day" co-writer Dean Devlin claims that a sequel is at last in order. He's mum on details, but said that he and writer-director Roland Emmerich at last reached an ideal that they felt "honored the original." But would Will Smith be on board?
Read More


Watch Independence Day Trailer

Independence Day (1996) Trailer C
|
2:32

Watch Independence Day Online - Watch online anytime anywhere: Stream, Download, Buy, Rent
Independence Day is currently available to watch and stream, download, buy, rent on demand at Amazon Prime, DIRECTV NOW, Amazon, Vudu, Google Play, FandangoNow, iTunes, YouTube VOD online.