Watch Pitch Perfect 2
---
"We're back pitches"
In this sequel to the 2012 hit comedy, the Barden Bellas singing group is looking for its next step after winning the national championships. The obvious next step? The world championship, of course. Can they get their act in shape in time to take the title?
|
2015
|
1 hr 54 min
|

/

10
Cast

Studio

Director

Elizabeth Banks

Language

English
More Like Pitch Perfect 2
Pitch Perfect 2 News
Elizabeth Banks Apologizes to Steven Spielberg
June 16, 2017 @ 10:05 am PST
|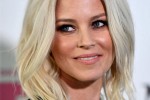 Banks has taken heat for including some alternative facts about Spielberg in an ill-prepared speech.
Read More

Pitch Perfect 3 Coming Next Summer, Sooner Than Expected
May 11, 2016 @ 5:37 am PST
|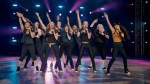 If you thought you wouldn't be able to wait until next August for your next dose of Pitch Perfect, you're in luck. Now you only have to wait until next July.
Read More

Is Hailee Steinfeld Dating Justin Bieber?
May 02, 2017 @ 2:15 pm PST
|
Read More

Box Office Preview: New Films Won't Beat 'Compton'
August 21, 2015 @ 11:45 am PST
|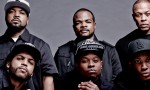 Scares, stoners and assassins don't seem to be able to catch up with N.W.A., as 'Straight Outta Compton' is set to be tops at the box office for the second weekend in a row.
Read More


Watch Pitch Perfect 2 Trailer

Official Trailer 2 (HD)|2:31

Watch Pitch Perfect 2 Online - Watch online anytime anywhere: Stream, Buy, Rent
Pitch Perfect 2 is currently available to watch and stream, buy, rent on demand at Amazon, Vudu, Google Play, FandangoNow, YouTube VOD, iTunes online.