Watch Rio
---
"1 out of every 8 Americans is afraid of flying. Most of them don't have feathers."
Rio is a movie that is animated and full of bright colors and festive music. The movie is called Rio because the majority of the movie takes place in Rio de Janeiro which is in Brazil. But the story starts in cold and snowy Minnesota where Blu, a macaw bird of the male species, lives with his owner who is named Linda. They have a very peaceful and safe life. She owns a bookstore and he is a very pampered bird who does not know how to fly.
Tulio Monteiro is a scientist who studies birds and is looking for a mate for his female macaw bird that lives in Rio. Tulio explains the direness of the situation to Linda. The blue macaws are going to become extinct unless Blu comes to Rio to mate with the female macaw that is named Jewel. Linda feels propelled to do the right thing and decides that she and Blu will go with Tulio to meet Jewel and allow the birds to mate.
Blu is instantly attracted to Jewel and knows he has found love. Jewel is angry that she is in a cage and wants to be released to the wilderness. The birds are stolen but thankfully are able to get away where they fly into the forests.
Blu and Jewel meet all kinds of other friends on their adventures including a bulldog and a touscan. Meanwhile Linda and Tulio have discovered their birds have been taken and set out on a quest to find them and bring them back to safety. Blu and Jewel have been chained together which is a problem since Blu cannot fly and Jewel wants to fly everywhere.
When the chain is finally broken, Jewel is captured and taken to Rio where Carnival is happening. Meanwhile, Linda and Tulio are doing their own detective work trying to track them down. They end up deciding to dress up as the birds they care so much for and participate in Carnival in hopes of tracking them down. When they all end up in Rio during a magical night of Carnival anything can happen, including love.
|
2011
|
1 hr 36 min
|

/

10
Cast

Studio

Director

Carlos Saldanha

Language

English
Rio News
Flight of the Conchords: Is it Movie Time?
November 29, 2011 @ 5:34 am PST
|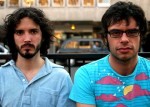 Flight of the Conchords' Bret McKenzie may be sitting (successfully) in the shadows of The Muppets, after contributing to the film with several songs. However, McKenzie and partner Jemaine Clement could be coming to big screen as soon as they find one thing...
Read More

Weekend Box Office: 'Pirates of the Caribbean: On Stranger Tides' Gets the Loot
May 22, 2011 @ 11:46 am PST
|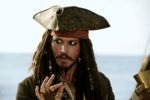 With a budget of around $250 million, "Pirates of the Caribbean: On Stranger Tides" needed a strong opening. And it got one...sort of. The fourth installment in the "Pirates" series had a record-breaking international total of $256.3 million, but pulled in a relatively soft $90 million in the U.S. Of course, $90 million is still a great opening for any film, but soft by "Pirates of the Caribbean" standards.
Read More

Hey Boo-Boo! More Pickanick Baskets Ahead: 'Yogi Bear' Sequel In the Works
May 29, 2011 @ 8:00 am PST
|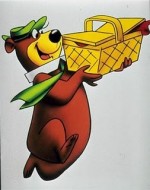 Well, the first movie made money. Logic dictates that we expect a sequel. Variety reports that early talks are under way to bring "Yogi Bear" back to the big screen for an encore. Last year's first combo live-action/animation feature far out-performed what even Warner Bros. executives probably predicted. It ended up grossing roughly $201 million for an $80-million budget film.
Read More

Weekend Box Office: More 'Thor' While 'Bridesmaids' Plays Second Fiddle
May 16, 2011 @ 6:23 am PST
|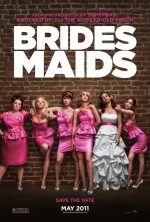 It's hard to de-throne a superhero flick when you're an R-rated comedy, but "Bridesmaids" tried its hardest this weekend. Still, "Thor" placed first in box office grosses once again, pulling in $34.5 million. That's a drop of less than 50%, which is much better than the drop of 62% that "Fast Five" experienced in its second weekend.
Read More


Watch Rio Trailer


Watch Rio Online - Watch online anytime anywhere: Stream, Buy, Rent
Rio is currently available to watch and stream, buy, rent on demand at Amazon, Vudu, Google Play, FandangoNow, iTunes, YouTube VOD online.