Watch Shutter Island
---
"Someone is missing."
U.S. Marshal Edward Daniels and his new partner Chuck Aule investigate the disappearance of a patient at a secluded island mental institution for the criminally insane in 1954. The missing patient is a woman named Rachel Solando who drowned her children. A terrible storm traps the marshals on the island and they find that the staff is uncooperative in helping with their investigation.
Rather than give up, Daniels is fueled in his investigation by strange dreams of his late wife Dolores, who was killed in an arsonist's fire. Dolores informs Daniels that he will find both Solando and the arsonist, Laeddis. Daniels tells his partner that he took the case in order to locate Laeddis. Before they can investigate any further they learn that Solando has reappeared as mysteriously as she disappeared. Without any explanations from the staff, Daniels steals into forbidden Ward C looking for answers. There he meets inmate Noyce who tells him that patients sent to the lighthouse are lobotomized and that everyone on the island is involved in a conspiracy against Daniels.
Daniels and Aule go to the lighthouse but are separated and Daniels finds a woman hiding in a cave who tells him that she is the real Solando and has another conspiracy theory about the island. Daniels returns to the hospital without Aule and asks after him, but is told by Cawley that Daniels arrived at the hospital completely alone. Returning to the lighthouse, sure he will find his partner, he instead finds Cawley.
The doctor reveals that Daniels is himself Laeddis and that he's a patient here because he murdered his wife after she drowned their three children. The events of the last few days were actually part of an elaborate treatment plan meant to draw him out of his insanity so that he can accept the horrible crime he's committed. As memories return to him he faints and wakes again in the hospital.
Cawley and Aule, revealed to be a doctor Sheehan, question him about the death of his wife and, when he is able to answer, they see this as a breakthrough. He has made progress before but regressed and Cawley tells him this is his last chance. Later, Laeddis apparently regresses when he refers to Sheehan as "Chuck." As he is taken away he says something to Sheehan that leaves the question of his sanity ambiguous and the possibility open that his fate was his own choice in the end.
|
2010
|
2 hr 28 min
|

/

10
Cast

Studio

Director

Martin Scorsese

Language

English
Shutter Island News
Michelle Williams Joins 'Oz, the Great and Powerful' Cast
May 18, 2011 @ 9:00 am PST
|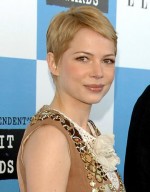 And so it has come to this. After "Dawson's Creek" launched her career, Michelle Williams played it pretty classy, starring almost exclusively in films guided by a strong directorial voice. Her biggest film to date in terms of budget and cultural presence was a Martin Scorsese film ("Shutter Island"). She starred in "Wendy and Lucy," "Synecdoche, New York," "Blue Valentine," and "Meek's Cutoff." Now she's a witch in a Disney film.
Read More

Inception star Leonardo DiCaprio named 2010 highest grossing actor
December 24, 2010 @ 9:34 am PST
|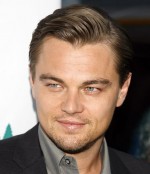 We all know that the top Hollywood actors earn millions of dollars every year, but star of the recent Sci-Fi blockbuster Inception, Leonardo DiCaprio, has surpassed himself this year.
The Hollywood star has been named as the Forbes.com 2010 highest grossing actor because of his strong acting skills, and his huge box office hits including Inception and Shutter Island.
Forbes reported that DiCaprio has managed to gross £1.
Read More

Inception sequel hinted at by Christopher Nolan
January 08, 2011 @ 1:10 pm PST
|
The recent sci-fi hit movie, Inception, was a box office success in 2010, with audiences flocking to see the movie that everyone seemed to be raving about. The movie, starred actor Leonardo DiCaprio, who was also the star of hit movies such as Shutter Island, Titanic, and Catch Me if You Can, was praised for his role in the movie, which went on to top best movie of the year lists at the end of last year.
Read More

Annual List of Highest-Grossing Actors in 2010
December 21, 2010 @ 9:34 pm PST
|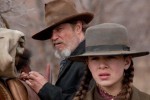 Forbes has just released their annual list of "Hollywood's Highest-Grossing Actors" in 2010. With the benefit of films now being released in 3D, the revenue films are making these days is higher than ever.
Without further ado, here is the list of the top 5 grossing actors in 2010:
In first place: Leonardo DiCaprio
Leonardo's films Shutter Island and Inception raked in over $1.
Read More


Watch Shutter Island Trailer


Watch Shutter Island Online - Watch online anytime anywhere: Stream, Buy, Rent
Shutter Island is currently available to watch and stream, buy, rent on demand at Google Play, iTunes online.