Watch The Book of Eli
---
"Some will kill to have it. He will kill to protect it."
The "Book of Eli" is an exceptionally engrossing film. The person renting this film will not waste his or her money. The cinematic art work of the film makes it all the more presentable; and interesting to the movie buff. The film is painted in hues of brown and blue. There are many scenes towards the movie's conclusion which are jaw-dropping. The jaw dropping events in the movie only add to the audience's enjoyment of it.
Denzel Washington plays Eli: he is a loner and a continual foot traveler. Eli is walking towards the West. The land he walks has been apparently devastated. His trek has taken him nearly thirty years. Eli is on his way to the shore. Someone inquires during the film how Eli knows he is headed towards the west. Eli answers affirmatively that it is faith that keeps him going. The answer provides an added dimension to the film; allowing the film's audience to take notice all the more. This notice however does not take hold until later on in the movie.
Eli is quite masterful when it comes to using weaponry. He is a "quick draw McGraw" when it comes to any type of gun or knife. He is also skilled in the martial arts. The film's plot is one where a horrible event has taken out most of the populous of the world. As a consequence there are only ruins left. The remaining persons are tortured and victimized by roaming thieves; and other bad guys. Each gang seems to have a tall shaved-headed man, a tag along despicable short man and a fair amount of minions as far as its assemblage.
The skyline or horizon of the movie is (once again) truly artistic. Burnish brown; and light blue makes for a desolate landscape. Water within the landscape is at a premium; or notably nearly non-existent.
Regardless, Eli has plenty of grit. When he is set u
|
2010
|
1 hr 58 min
|

/

10
Cast

Studio

Director

Albert Hughes, Allen Hughes

Language

English
More Like The Book of Eli
The Book of Eli News
Step Inside Tom Waits' Private Listening Party for 'Bad as Me'
August 23, 2011 @ 6:00 am PST
|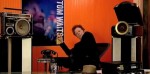 Tom Waits puts out studio albums once in a blue moon these days, but when they do come out, they come with all the trimmings. The Rock n' Roll Hall of Famer released a new single on iTunes today from his upcoming new album "Bad As Me," and is inviting fans into a "Private Listening Party" via YouTube. Step inside the party here.
Read More

James Franco in Talks to Star in Live-Action 'Akira'
February 13, 2011 @ 9:09 am PST
|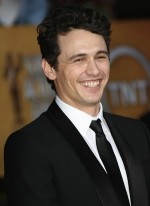 James Franco might be a robot. The guy is already in talks for roles in the upcoming Linda Lovelace biopic and Sam Raimi's "Oz, the Great and Powerful", he's returning to "General Hospital", he's hosting the Oscars soon (and nominated as well), and on top of it all he's a grad student studying for a Masters in English. It's a wonder he hasn't passed out from exhaustion.
Read More

'Falling Skies' Premieres Tonight: Why We're Geeked Out About Spielberg's New Show (Plus: Watch a Sneak Peek)
June 19, 2011 @ 7:01 am PST
|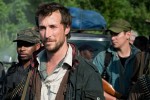 We've been talking up the new TNT series "Falling Skies" for a couple months now, and the summer TV event is finally ready to premiere this Sunday. In case you haven't heard, the series is Executive Produced by Steven Spielberg, was written by Robert Rodat (the Oscar nominee who wrote "Saving Private Ryan") and stars Noah Wyle.
Read More

Mila Kunis and Macaulay Culkin Split
December 30, 2010 @ 8:37 am PST
|
Mila Kunis and Macaulay Culkin seem to have split up. Huh? Didn't even know they were a couple, did you?
It seems that Mila and Macaulay have been dating for the last SIX years. They managed to keep their relationship under the radar because they hardly ever did red carpet events. They also didn't get photographed much.
Why the breakup now? And why announce a breakup when you never really announced you were a couple? Oscar, baby!
Just like Natalie Portman is getting extra buzz about her Oscar nomination since she is pregnant and engaged.
Read More


Watch The Book of Eli Trailer

The Book of Eli -Official Trailer # 2 [HD]
|
2:33

Watch The Book of Eli Online - Watch online anytime anywhere: Stream, Buy, Rent
The Book of Eli is currently available to watch and stream, buy, rent on demand at Google Play, iTunes online.