'The Hunger Games' Writer Takes On Scorsese's 'Sinatra' Re-Write
by Sean Comer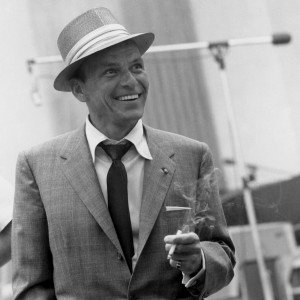 "Sinatra" has been a literally years-in-the-making Martin Scorsese pet project. So, what's the harming in just a little more time's polish?
The Oscar-winning director of "The Departed" may finally sink his teeth into his long-awaited Frank Sinatra biopic for Universal Pictures, once "The Hunger Games" scribe Billy Ray has taken a swipe at the script, Deadline reports.
That doesn't mean it will necessarily go head-long into production any time immediately. At present, Scorsese is directing Leonardo DiCaprio in the titular role of "The Wolf of Wall Street" alongside Jonah Hill, Jon Favreau, Matthew McConaughey, Jean Dujardin and Kyle Chandler. Even Ray himself has quite the slate. He's set to direct a remake of "The Secret In Their Eyes" and is also attached to an untitled J.J. Abrams project and further work on "The Thin Man" and Sony's "Pan."
Scorsese hasn't nailed down what's coming after "The Wolf of Wall Street," with developing projects including adapting Shusaku Endo's novel "Silence," a mob-film reunion with Robert DeNiro on "The Irishman" and adapting Charlie Brandt's book "I Hear You Paint Houses."
Delays to clear schedules notwithstanding, Scorsese telling Sinatra's story is what matters, and it appears that's going to happen. There is absolutely nobody more cut out for this than Scorsese. From "Mean Streets" and "Raging Bull," through "Goodfellas" and "Gangs of New York" in particular, few tell a story of humble beginnings growing into great things with more authenticity and honesty than Scorsese. What's more, he's at his best when he's telling tales rooted in true lives.
And now, he's handling the legacy of a figure that should be close to his heart. Scorsese's an old-school New Yorker, but Sinatra rose from hard-knock streets of Hoboken New Jersey to make music that became an American institution and himself a national treasure, an embodiment in so many ways of the American Dream.
Think of the supporting cast, too. Really, give it some thought: some poor devil is going to have the unenviable task of deciding who most closely embodies the likes of Sammy Davis Jr., Dean Martin, Ava Gardner, Marilyn Monroe and others. So, let's have a little fun: take to the Comments section below and tell us who you would cast as each, not to mention who should play Ol' Blue Eyes himself?