Car Czar
Alan Lewenthal is a automotive archaeologist and car expert. Along with his team of expert car restoration wizards he restores priceless and unique vintage vehicles, bringing many of them from the bring of destruction. From mid-century American classics like a Oldsmobile Holiday sedan to custom hot rods, there is nothing they can't tackle.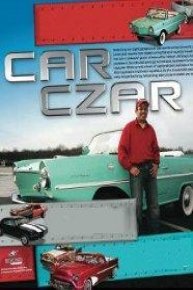 Car Czar Full Episode Guide
If You Like Car Czar, Then Try...